How to Increase Your Kids' Outdoor Time
Children's spending quality time outdoor greatly affects their developmental levels. Therefore, let's take a look at the important recommendations that will support this development!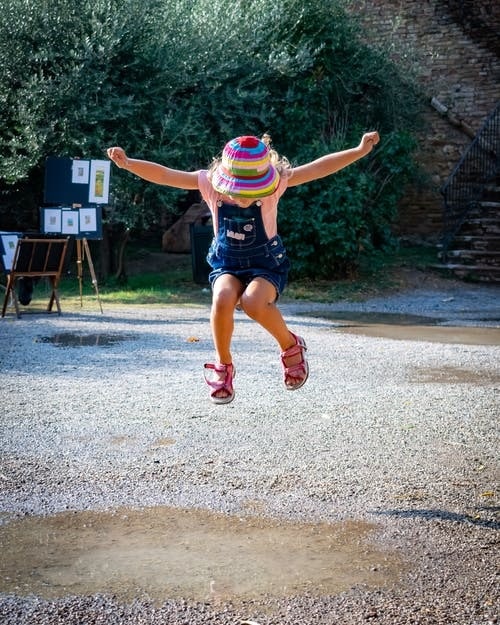 Being in a Free Space and Outdoor
You may need to give them the belief that when they play with water, getting wet, dirty and messy is not a problem. Children are happier when they are free. They need to understand that getting their clothes dirty shouldn't hinder their fun. Pollution is always solved, but fun moments must be lived in that moment!
Planned and Collective Organizations
Organize an outdoor play date. Take your kids and a few friends to a park, stream, or lake. Such organizations help children develop the logic of cooperation and organization. Such plans for children to spend time outside are almost perfect. Watch them collaborate and interact with each other and the natural environment.
Additional Ingredients for Their Fun
Allow your children to incorporate their natural resources into their play equipment. For example, it could be tree stumps to jump on, rocks to climb on and sit on, logs for balancing or climbing practice… plants to jump over, walk and throw, sand, gravel and wood. Their immersion in nature encourages creative play and physical exploration. Nature play is often chosen in a free environment and is spontaneous.
Screen Times Set at Home
Set a timer that encourages them to maximum screen time. Spending a lot of time in front of the screen will cause them to miss the adventurous life waiting for them outside. Make sure your kids spend less time watching TV or using the computer. Help them reduce their addiction to electronics. In this process, both their physical and spiritual development will develop much more and better.
Initiate Their Creativity
Tell your kids to go outside and play in the backyard. Support them to produce and create something. Give them balls, sidewalk chalk, and buckets, and let them get creative. Every material they use will always lead them to what they can do differently. If you're nervous about it, check it out in 10 minutes, or better yet, go out with them. However, watching them like an outside eye will make them feel more comfortable.
Spend Time With Your Children Outdoors
Explore nature with your children away from home. Incorporate your time outside into nature on your next vacation. It will be very positive if you visit interesting geographical areas, especially the ocean, mountains or desert.
Exterior Designs for Outdoors
Give your kids a string and an old sheet. Encourage unused items to create other things. Watch how creative old and obsolete materials can add. Help them build a castle, an object or anything they want on the beach in your garden or a park. This is how you can support their sense of being creative.
Encourage Outdoor Walks
When you go to pick up your child from school, choose to walk according to the distance. Park your car a few minutes away and walk with your child. Notice the colors of the natural world around you and watch them play with sticks, rocks and leaves along the way.
Outdoor Activities with the Family
Take regular walks, jogs, or bike rides in natural settings as a family. The fun times you will spend together will start positive emotions for your child. This will be a very good process so that she always feels safe and independent. Many urban communities have trails and bike paths along with parks, river paths or lakeshores. If possible, you can do these activities.
Feeling of Independence 
You can gradually increase the level of independence your child has outside. It will be very beneficial to increase this level by keeping it more disciplined at first. Start by going up and down the street around the block. Over time, you can expand this level further. This will give your child self-confidence and increase his self-confidence. The feeling of being brave will always keep them one step ahead in life.
Don't Neglect Snacks
You can organize a playgroup that meets after school for snacks and playtime. You can eat the things you love together or the things your child loves in the fresh air and do it with pleasure. You can even eat his favorite snacks sometimes, although not often. Meet other kids and parents and do activities together in an area close to your child's school. Spending time with the families of your child's loved ones will be a positive and quality time.
Let Them Meet The Animals
Give your kids a jar and have them catch some bugs. Being in touch with nature will make them more comfortable outdoors. It might be a pretty good step for them to be fearless of insects or animals.
Adapt Nature to the Outdoors
You can make mud pies on the beach or in the sandbox. You can associate soil and some throwaway items with everyday items. Be freely intertwined with soil and mud without worrying about the feeling of pollution.
Discover Different Places as a Family
Every weekend, you can go out to explore new parts of your town or city as a family. Make it your mission to visit lots of different parks and playgrounds and find your favorites. Collect shared memories together and talk about those memories.