How to Build eLearning App Development Like Edx?
In today's fast-paced world, having access to education and training is more important than ever. With the rise of technology, eLearning has become a popular and effective way for individuals and organizations to gain knowledge & skills. According to Statista, the market volume of the education industry will be $10.04 billion by 2026. Therefore, investing in eLearning app development is advisable for every business owner. 
An eLearning app like edX is already skyrocketing, and if you also want to flourish your brand, think of ways to make your education app unique. Before that, you must understand the key steps to creating a high-performing eLearning app. 
In this blog, we have listed the significant steps that you should take into consideration to build an eLearning app like edX. 
Before moving further, let's look at the benefits of owning an educational app. 
Why Should You Invest in eLearning App Development?
Flexibility and Convenience:

eLearning apps like edX offer the flexibility and convenience of learning at one's own pace and on their schedule. This is especially beneficial for people who have busy schedules or live in remote areas.
Cost-effective:

eLearning apps are often more cost-effective than traditional forms of education as they do not require physical infrastructure or resources.
Wide range of subjects:

educational apps offer a wide range of subjects and courses, making it easy for users to find the information they need.
Interactive Learning:

eLearning apps make learning more interactive and engaging by incorporating videos, quizzes, and other interactive elements.
Scalability:

eLearning apps like edX can handle users and data, making it easy for organizations to scale their education offerings.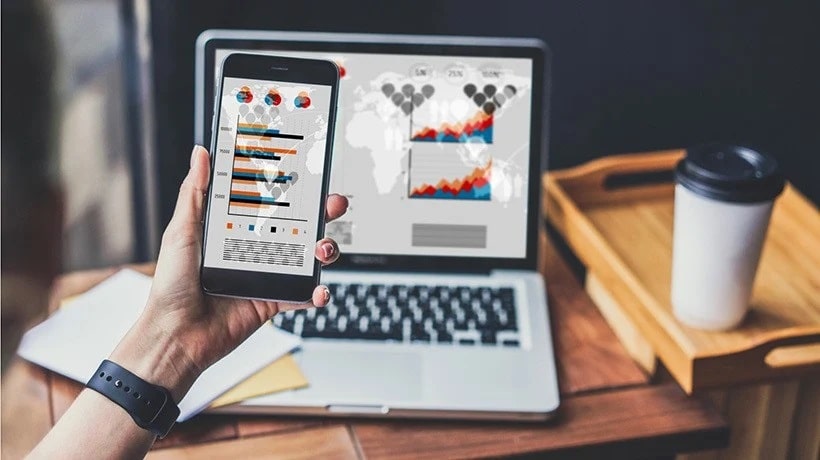 6 Key Steps You Must Know for Educational App Development
Define Your Targeted Audience
The first step in building an eLearning app like edX is to define your target audience and their needs. It will help you determine the features and functionality that your app should include. 
If your target audience is adult learners, your app should have custom-made features, like self-paced learning or career development resources.
By defining your audience, you can improve the app's engagement, satisfaction, and overall effectiveness. Additionally, understanding your potential users can inform decisions about the app's design, user interface, and overall user experience.
Once you know your target audience and their needs, the next step is to research the competition. Look at other eLearning apps, such as edX, to see what they offer and how they are structured. 
As a result, you will get an idea of the features commonly included in eLearning apps. It will help you identify any gaps in the market that your app can fill. 
If most eLearning apps do not have a feature for creating and sharing study groups, you can integrate that feature into your app. This way, you can make the app unique from your competitor.
Pick a Suitable App Development Platform
The next step is picking the right app development platform, which is crucial for your eLearning app's success. You can easily consider the features you need based on your target audience's device preferences. 
For example, if your potential audience primarily uses mobile devices, a native mobile app development platform would be the best choice. Picking a platform compatible with your target audience's devices ensures app accessibility.
The platform should support the specific features and functionality required by the app, such as interactive multimedia, quizzes, and progress tracking. 
Create an Interactive User Interface
After choosing the suitable app development platform, design an engaging interface with a smooth user experience. A user-friendly interface is crucial for an eLearning app, making it easy for users to navigate and find the relevant content they need. 
Remember that users will likely be accessing the app on different devices and settings, so design your interface to be responsive and accessible. Integrate a search filter, intuitive navigation, and clear CTA to make it easy for users to find what they want.
Additionally, you can include interactive elements in your eLearning app, like quizzes, flashcards, etc. It will make the learning experience more engaging and help to keep users motivated. 
Integrating social media into an eLearning app can help you increase engagement and interactivity. Social media features, such as discussion forums and sharing content, make the eLearning experience more engaging & interactive for users.
Social media integration helps share and promote, potentially increasing the number of app users. It can also provide a platform for users to provide feedback and suggestions. 
Integrating social media further helps developers improve the app and create a more effective eLearning experience.
The success of an eLearning app depends not only on its content and design but also on its ability to function properly. This is where eLearning app testing comes in.
eLearning app testing evaluates an app's functionality, performance, and usability to identify and fix any issues before launch. It helps ensure that the app is reliable and delivers the intended educational content effectively.
eLearning app testing identifies and fixes bugs and technical issues to avoid the app's poor performance and user experience.
Conclusion: 
In conclusion, educational app development is a complex process that requires careful planning and research.  
By following the steps mentioned above, you can ensure that your app is high quality and delivers the intended educational content effectively.
You can also get a no-obligation consultation from us to know how you can turn your app idea into reality.