EdFi Education and Google Classroom GradeBook Integration For Better Assessment And Data Interoperability
 EdFi Education Standard and Platform is an all-in-one school management system and education platform solution for all schools that helps to manage the entire process of imparting education, students' data, school administration management, and interoperability. Among the options are admissions and enrollment, online payments, a student information system, a gradebook, communications, parent involvement, donations and fundraising, alum administration, and other services.
Implementing a learning management system, or LMS, is one of the key elements of the Edfi education solution. In the past few years, Google LMS has been crucial to delivering education, specifically Google Classroom. Districts and school administrations can now reach more pupils, particularly those living in rural areas. With data interoperability, the EdFi education students' information system also ensures student data is safe and securely accessible. The grading system has eased the process of administering tests, assessing students, and making data available by implementing the Google Classroom gradebook integration.
The field of EdTech tools has long included Google Classroom integration. It has long been providing learners with top-notch, high-quality learning experiences. Today, instructors worldwide utilize this platform to give higher education the benefits of digital collaboration, online testing, and paperless sharing.
It is now the preferred method for overcoming the unspoken limitations of the conventional classroom paradigm. Its proper application enhances two-way communication and best supports programs for skill-based training.
The learning management system (LMS) fosters a community among students. Some refer to it as a blended learning platform that improves the efficiency and comprehension of the assignment creation, distribution, and grading process.
A successful connection with Google Classroom can increase student engagement by utilizing the features of multiple learning management solutions.
Several features and functionalities provided by EdfI Education standards, Google Classroom, and Google Classroom gradebook integration have the potential to revolutionize the way higher education is provided. To help you understand better, let's look at some of the most crucial ones.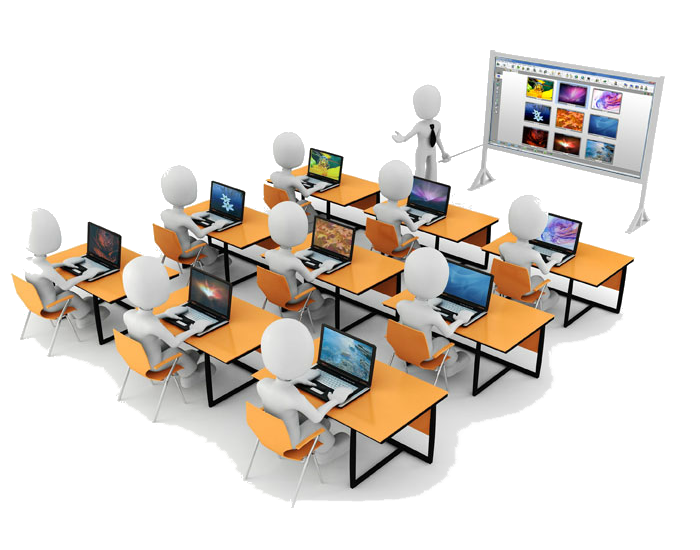 Assignments: Teachers can construct online assignments using YouTube videos, Google Form surveys, or PDFs from their drive. These tasks can be given to a single student, a class, a group of students, or many classes simultaneously.
Custom Grading: Using a Grade Bar makes it much simpler to assign grades to pupils. Teachers can design grading categories Based on Weighted Categories Grading, No Overall grading method, and Total Points Grading approach.
Feedback and comments: Teachers can make a comment bank and, if needed, add remarks to specific tasks. Additionally, they can post private comments or express criticism for a particular student or class of pupils.
Online discussions are yet another crucial component of the Google Classroom gradebook integration. With the help of this tool, students can participate in brainstorming sessions, interactive answer-generating, and discussion-driven conversations.
Announcements: Posts that successfully provide updates or alert students to ongoing activities, due dates, and assignments are called announcements. To accommodate the most urgent requirements of the students or work associated with the lectures, they might be planned for a specific day and time.
Live Classes: One of the newest features is Live Classes, which allows teachers to hold and record online classes in real time using Google Meet. Around 100,000 spectators can watch the live feed, but only 250 students can join a Hangout call.
Authenticity Reports: A plagiarism-checking feature enables professors to compare submitted student work to information on the Internet. These reports are a useful tool for teaching students the importance of citations.
With the aid of EdFi standards, the Google Classroom gradebook's integration with the Student Information System (SIS) has greatly simplified grading for classroom teachers. Teachers who use Google Classroom may quickly export their grades now, saving time and preventing data duplication. Google Classroom now automates the entire process for instructors and administration, saving time and guaranteeing accuracy. Previously, teachers and administration had to create the assignment and transfer all grades manually. You may rely on all the grades of students whose work you have just finished, whether it involves numerous assignments or just one, flowing over to the gradebook when you click the export button.
Open Google Classroom and select the "Grades" button to access the gradebook. Your whole student body, along with their grades, will be listed. The percentage of each student's grade that is currently completed will be displayed by default in the gradebook. You can also check the student's point total, grades on prior assignments, and other information.
The gradebook can be filtered by assignment, date, student, or grade type. The gradebook can be altered to display more or less information. You can decide whether to display all grades, including those for tests and quizzes, or just the results for specific tasks. Either ascending or descending order can be used to sort the gradebook. The gradebook can be printed out as well to use offline.
The best way to monitor your student's progress and grades is by using Google Classroom's gradebook. It's a helpful tool that can assist you in maintaining organization while allowing you to keep track of your pupils' performance thanks to data interoperability and efficiency.
Integration of the Google Classroom Gradebook is here to stay and revolutionizes the core of eLearning systems. The optimum moment for all educational institutions to apply Edfi standards with the LMS is now. It also plays a crucial role in using technology to ensure students' future.