What to look for in construction management software?
Running a construction business can be challenging. The strict timelines, budgets, communication,  scheduling, decision-making, analytics, and various stakeholders- a lot needs to be managed effectively for successful project completion. This is where a robust construction project management system comes into play. And indeed, it improves the potential for accomplishing project goals seamlessly.
The construction industry has welcomed technology to maximize its benefits ever since the emergence of the digital era. The top construction project management software can simplify processes, enabling you to stay on top of the construction industry game.
Let's dig into this blog to find out the crucial factors when choosing a construction management software:
Keeps everything connected
The basis of construction is built on collaboration and teamwork. Each project has multiple stakeholders who must work in tandem efficiently to deliver the desired results. While each party agrees to the common goal of providing value to the end customers, this guarantees smooth collaboration. This may make you feel like a fierce battle.
Today, a large-scale construction project isn't made up of five, 10, or even 20 companies. It's not uncommon to have over 50 construction firms on a project. Having that many parties involved leaves a lot of room for disparate processes and platforms. In turn, getting everyone on the same page becomes a real challenge.
Remember that your construction management software is built on a solid platform like Microsoft Dynamics Business Central. This crucial foundation helps in connecting people, processes, and platforms efficiently. It puts all of your project data into one convenient location.
So, when selecting construction project management software, prioritize solutions that allow seamless access to connected data, workflows, and teams. These solutions provide the following advantages for construction firms:
Enhanced accessibility of data analysis for decision-making, collaboration, and forecasting
Improved flow of data throughout the project lifecycle
Helps to achieve project goals as well as business growth
Data integration from the previous design stage to functions
Ensures seamless collaboration for teams
We understand that managing numerous stakeholders generates massive amounts of project data. Sharing this data with the suppliers, contractors, designers, and stakeholders entangled in a project reduces the risk of data loss. To eliminate the risk of loss and close communication gaps, select construction management software that enhances workflows.
Workflows are at the core of construction projects. So, the right construction management software will simplify and connect your workflows via collaboration. Shared data will ensure that the data is transferred across the cost, field, and project management workflows. Stakeholders will have access to the information they need in real-time.
The solution will eliminate inefficiencies, human errors, and dull, manual work. Furthermore, stakeholders will only have one group of permissions, one login flow, and a single sign-on to work. This all leads to higher productivity and enhanced project outcomes.
Intuitive User-interface
Construction management solutions with extended learning curves can demoralize even the most technologically advanced users. Intuitive, user-friendly interfaces are particularly crucial in construction, where stakeholders are often on the go and performing to meet tight deadlines.
They need to access the data they need to accomplish tasks quickly and efficiently. Technology should make it easier to do so rather than impose obstacles to access. Be sure to look for construction management software that enables field team members to input data and provide updates.
The software should also be natively mobile, indicating that they are designed to work on mobile devices. Several tools are made for desktops and then retrofitted for mobile devices, often lacking the alleviation of use that your users are looking for.
To properly understand how intuitive a solution is, explore hands-on demos.
Get in to witness what sort of support the provider offers. Does the construction management software have actual people and representatives ready to assist you? Certainly, onboarding is critical, but you also need to be able to contact a support team when issues occur.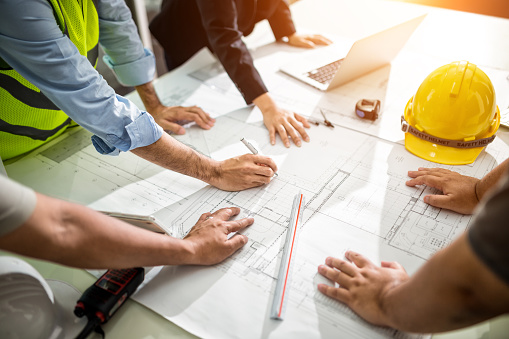 Scales with your Company
A robust construction management software will enable you to maintain a healthy foundation while evolving your firm. To make this happen, you need the right data. Data should be foremost in your growth strategy. After all, the information in the project data will assist you in finding the insights you need to make decisions and attain better results.
However, extracting information from numerous sources isn't as effortless as it seems. Process automation is vital to easing data extraction, a time-consuming component. Top construction software solutions take data insights to the next level.
It helps them to quickly convert data into real-time insights, driving present and future success in strategic decision-making. The insight from these solutions can help you scale your firm and construction projects.
Bottom Line
We hope the abovementioned factors will help you choose construction management software for your business.