Is Flood Insurance Worth the Investment? Pros and Cons
Floods are the most common natural disaster in the United States and happen more often than you think. But most people don't have flood insurance. That's a shame since floods are costly and can significantly damage your home and possessions. Flood insurance is worth the investment, even in a low-risk area.
1. It's a Legal Requirement
Flood insurance protects the property owner against damages caused by water, including the water itself, the structure, and the contents of a building. If the water causes damage, the homeowner receives money from the insurance company to repair or rebuild the property and its contents.
Most homeowners' policies do not cover flood damage, so you should consider getting a separate policy to protect your home. This type of coverage can help you to recover from damage caused by heavy rains, snowstorms, ice storms, and other types of flooding.
Many mortgage lenders require flood insurance for borrowers who live in areas with a high risk of flooding. These areas are often called Special Flood Hazard Areas (SFHAs). The federal government requires that mortgages originating in these areas be insured against flood losses by private insurers.
If your lender requires you to carry flood insurance, you must ensure that the policy you purchase meets your needs. You will want to choose a flood insurance deductible that is affordable and low enough to cover any claims that you file.
Using FEMA's online map portal, you can determine if your home is in a high-risk flood zone. The agency determines whether your property is in a special flood zone by looking at the topography, elevation, and other factors. Getting a professional survey done is a good idea if you need clarification on whether your property is in a flood zone.
2. It's a Good Investment
Since floods occur more than you think, having a policy is wise, and you should know the flood insurance information. Not only will it save you a lot of grief and hassle in the event of a flood, but you'll also be able to sleep better at night knowing your family is safe. Whether you're a homeowner, condo owner, or renter, flood insurance is an inexpensive and effective way to protect your property from the unexpected. It's also a worthy addition to your home or business insurance policy. The best part is that you can get the coverage you need at an affordable price – and there are no hidden fees or surprises.
You may be pleasantly surprised to learn that flood insurance is less expensive than expected, especially if you live in a coastal area. A good flood insurance policy can cost significantly less than the costs associated with repairing or rebuilding your property after a catastrophic flood.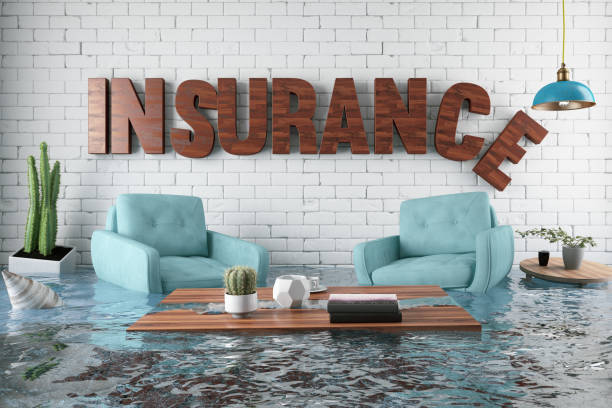 3. It's a Good Insurance Policy
Whether flood insurance is worth the investment varies by location, property characteristics, and policy features. For example, if you live in a low-risk area or are a renter, the chances of flooding may be minimal. However, it might be an excellent choice if you have significant property or personal belongings or are concerned about climate change.
If you buy a flood insurance policy, you'll likely be offered several coverage options at different price points. These include building coverage, content coverage, and a combination of the two. In addition to the building and contents coverage, some policies offer replacement cost value coverage.
In this type of policy, if you experience flood damage, your insurer will replace the structure and contents of your home with new ones, no matter how much they cost. You can also add a deductible to your policy, decreasing the amount you must pay out of pocket when making a claim.
A flood insurance policy is a wise financial decision and a worthwhile investment in your family's safety and security. As a result, consider adding it to your homeowners or condo insurance policy or buying a separate policy for your property. Your lender may even require you to purchase flood insurance if you're a homeowner in a high-risk zone, such as in a coastal or river flood plain.
4. It's a Good Option
Flood insurance is a good idea if you're buying a new home or want to take extra measures to protect your current property. You'll want to buy a policy early enough to be effective before you experience an actual flood event, which is especially important as flood risks are growing across the country.
Several factors determine whether flood insurance is right for you, including where your property is located and what you'd like to cover. But the most critical factor is the frequency and severity of flooding in your area.
A flood in your community is complex and can devastate your property. This is why many lenders require their mortgage borrowers to purchase it.
While some homeowners choose to avoid flood insurance, it's an investment that is worth the effort and expense if you live in a high-risk area. You'll want to check out FEMA's mapping tool to see if your property is in an area that's at risk for flooding.
The government-backed National Flood Insurance Program (NFIP) offers federally-backed flood coverage to homeowners and businesses in participating communities.
NFIP policies are provided through the same big-name insurers that offer standard homeowner's and renter's insurance, which may make it easier to find a policy. However, if you're looking to save on your premium, consider private flood insurance, which isn't regulated by the NFIP and can provide greater flexibility regarding coverage options.