Costs when opening a cosmetics production
How to start a business
People all over the world are puzzled by their appearance. Everyone wants to look well-groomed and beautiful: from teenagers to the elderly. Therefore, every cosmetics manufacturer at least once thought about how to satisfy human needs and create a suitable line of cosmetics. But the production of cosmetic products is not only something that brings pleasure to customers, but also a highly profitable business. And it is possible to achieve the desired heights if you carefully prepare and adhere to a certain strategy.
Cosmetics manufacturing is a rather specific area. Therefore, it cannot do without a professional approach. And already at the stage of developing a business plan, it is necessary to decide on the choice of suppliers. Pay attention to companies that have earned a good reputation in the market. First of all, they are interested in the scale of production and marketing. If they have a limited selection of ingredients or it is impossible to buy ingredients in bulk, this may indicate a dubious business.
Production certification or declaration
If you are starting to manufacture cosmetics, an important point will be the issuance of special release licenses. Cosmetics must meet strict safety and quality requirements. Therefore, the conformity of each cosmetic product must be confirmed by an appropriate document. Certification is a confirmation that the rules are observed in all production processes, and the end result is of high quality. Certification includes the following points:
collection and provision of documentation;

provision of product samples for their further safety research; or providing documents on the passage of the relevant examination of samples;

research of products in the laboratory;

receipt of the finished document;

registration of the enterprise in a special register.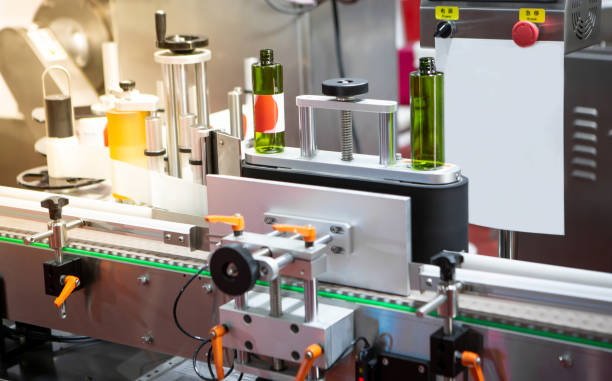 The entire range of cosmetics products can be divided into groups. Each such group must be declared by the cosmetics manufacturer. Moreover, the number of items does not affect the total cost of the service. To declare a cosmetic product, the applicant must submit the following documents:
application for registration of the declaration;

abstract;

test reports;

marking samples;

product documentation. 
Marketing campaign costs
Naming is a very important component of successful brand promotion. It defines what emotions and associations the brand will evoke in customers, as well as how much it will be remembered and recommended to friends. Any product must have its own identity. Therefore, you should think carefully about the name of your brand, under which the cosmetic line will be launched. Perhaps you decide that the main thing here is to come up with some unusual name. But in fact, the consumer perceives simple and understandable names better.
There are different ways to simply, but concisely and effectively, name your brand:
Name after the name and surname of the founder.

The main thing is that it does not coincide with the existing one on the market, that it does not sound somehow absurd or too complicated.

Word combination.

For example, you can take a few of your brand's distinguishing characteristics and mix parts of the words together.

Rhythms and rhymes.

The name will be remembered even faster if it is rhyming or rhythmic. This method was used by such brands as Coca-Cola and M&M's.

Analogy and allusion.

This way of generating a brand name is to modify a known concept. As a result, a person understands what it is, remembers it, and is even proud of themselves for being able to decipher and guess.

Analogy.

It is enough to choose the right association with your brand, and you will get a high-quality naming.
An equally important step after creating a naming is a competent presentation of the brand to customers. The audience needs to know who you are, but do not self-promote. It repels potential customers. In order for people to believe in your brand, conduct a product demonstration. Choose different advertising channels for this: contextual, targeted, publishing on bloggers' pages, or affiliate marketing. Show the texture of the cream in the photo, shoot a video of how the lipstick looks on the lips. Product presentation is half the success of a brand. And the cooler it is, the faster and more people will prefer your line of cosmetics.
 Manufacturing process
Before the production, there is still an intermediate stage of preparation. At this stage, the formulation is developed, raw materials, suppliers, containers, and packaging are selected, laboratory probes are produced and get approved as well as go through quality control. It is also necessary to select and purchase special equipment, organize the cosmetics production process according to all requirements, and instruct the personnel.
Depending on the type of product, cosmetics production is divided into several parallel processes. For example, the production of creams involves cooking raw materials, preparing the fat phase before the emulsification process, and homogenizing, cooling, and unloading the mass into a container. The production of shampoos goes through one water process when the components are sequentially mixed with water at room temperature. Then the product is checked for a number of indicators for compliance with quality, safety, and production standards.
The production of cosmetics is a complex and lengthy technological process that requires proper preparation and investment. But by correctly distributing all the resources, having worked out a launch strategy and moving forward, the result will be a profitable and successful business. Advice for all cosmetics manufacturers: do not rush, because it is impossible to become a famous brand right away. Small but clear steps will help you gradually expand the range, move to mass production and earn the trust of a large audience.