The Rise of On-Demand Grocery Delivery Apps: Exploring the Growing Market
Today's consumers are accustomed to getting what they want almost instantly. Our society is built on instant results, from streaming movies to ordering food. It is only natural that this would extend to the modern retail experience, which would be incomplete without delivery apps. Imagine running out of groceries at a time when no one can head out to buy some more. Delivery apps tap into this need, offering supplies at the speed of a few taps. In fact, on-demand grocery delivery apps have become a household habit today rather than a privilege. Getting groceries right at our doorsteps has given us great flexibility as well.
Customers can shop for thousands of products without searching several shelves and jumping from aisle to aisle at their local store to find them. That is not all – this list grows larger by the day. That is how these apps draw in millions of people everywhere to use them as needed. 
Advantages of On-Demand Grocery Delivery App Development
Such apps are incredibly beneficial to people from all walks of life in the following ways.
Convenience on Tap
The modern consumer's life is hectic. Juggling work, personal commitments, and relaxation leaves little time for chores like grocery shopping. These apps eliminate the need to allot specific time for this task. Whether people are at work or enjoying a movie at home, they can order their groceries and have them delivered at their convenience seamlessly.
Diverse Product Range
Traditional grocery stores, limited by physical space, can only stock a certain number of items. In contrast, the app you will build with the help of an experienced on-demand grocery delivery app development company can have a vast digital catalog. It can bring global markets to your consumers' fingertips, from niche organic products to international cuisines.
Time-Saving
Your app will cut down shopping time significantly and provide convenient home delivery. Smart algorithms remember user preferences, curated lists help quick purchases, and there's no waiting at checkout counters.
Personalized Shopping Experience
Every customer remembers the days when their local grocer knew exactly what they wanted. These apps replicate that personalized touch on a digital scale. Over time, they analyze purchase history and preferences to recommend products, offer discounts, and suggest recipes.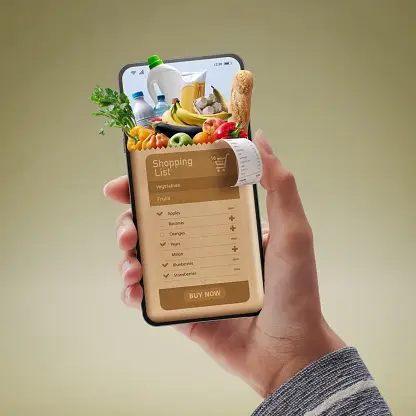 Promotions and Discounts
Exclusivity is a powerful tool, especially when used properly. App-only deals, loyalty bonuses, referral incentives, and flash sales are ways to attract users and save money while incentivizing regular use of the platform.
Growing Market
Although they were initially focused on essential groceries, many of these apps have expanded their offerings. Today, you can order gourmet ingredients, health supplements, and electronics from the same platform.
Greater Outreach
These services are no longer confined to megacities. They are steadily branching out to smaller towns and even internationally. Such wide coverage ensures that the advantages of on-demand delivery reach a broader audience.
Examples of High-Quality On-Demand Grocery Delivery App Development
The apps mentioned below have surpassed user expectations with convenience and innovative on-demand grocery delivery app development:
Walmart Grocery
Walmart is one of the biggest names in hypermarkets worldwide. Already a grocery behemoth, the Walmart app has over 50 million users and is the fourth most well-known grocery delivery application in America.
If its fantastic range of products and guaranteed freshness are not enough, there is also a hassle-free return policy. The application even has an 'Express delivery' feature for speedy delivery, and its gigantic, well-managed inventory encourages customers to shop from the app more often.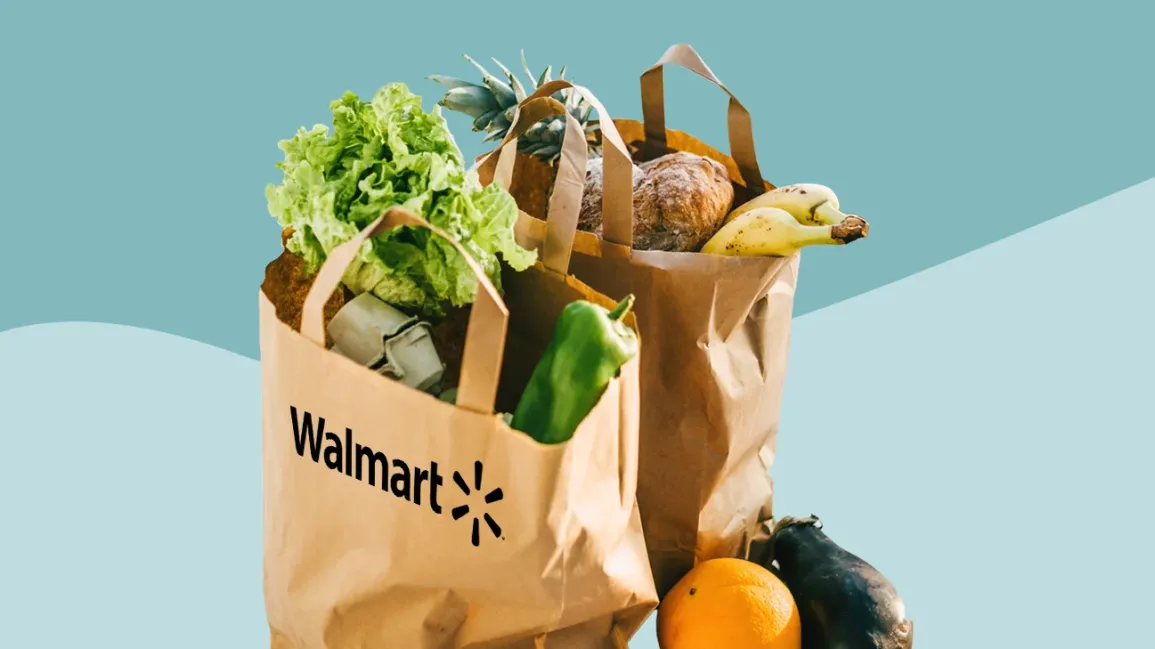 Instacart
This app stands out due to its partnership model. Instead of having its inventory, it ties up with local stores. This approach is admirable as it helps local businesses and gets users fresh produce.
Amazon Fresh
Amazon focuses directly on the customer, and this customer-centric approach shines through in Amazon Fresh. The delivery giant already has a huge logistics network for timely deliveries, and its inventory is just as large, promising variety. Another one of its reasons for being popular is its exclusive benefits for Prime members.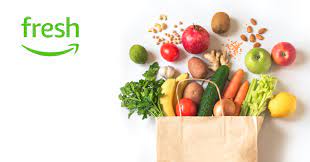 Shipt
Shipt is owned by Target and offers more than just groceries. While you can order your daily bread and milk, you can also buy electronics, home essentials, and many utilities. Its same-day deliveries and real-time tracking attract many users.
Key Features That Made These Grocery Delivery Apps Popular
The above-mentioned apps are leading the market in part because of their standout features. However, there are some must-have functionalities every grocery delivery app development guide will recommend, such as:
User-Friendly Interface
A clean interface with straightforward indications and features will help users use the app easily, irrespective of how tech-savvy they are.
Real-time Tracking
Customers can monitor their orders from the store to their doorstep, giving them clarity and peace of mind.
Advanced Search and Filters
This helps users find exactly what they are looking for through precise search functions and complementary filters.
Secure Payment Gateways
Multiple payment options enabled with strong security features will protect transactions and provide flexibility.
Product Reviews
Users find apps useful where they can gain insights from fellow shoppers. These help them make better purchases and feel more satisfied with them.
Personalized Recommendations
Your app should suggest products based on past purchases and browsing behavior, as it will make repeat ordering effortless.
Conclusion
Considering all this information, it is no wonder this type of app is here to stay. This is a flourishing market, and although there are several big players in the country, you can research it with the help of a reliable grocery delivery app development company to find a niche or gap your app could fill. After all, our needs change with constant developments.
Grocery shopping combined with instant delivery has redefined retail in many ways. This market has great potential and is already very lucrative, so it is best to stay informed of the latest trends.