How To Use WordPress To Create a Fiverr Or Upwork Clone?
If you are a solopreneur and are new to the digital world, you may have questioned a lot about the several options for running an internet business. But have you ever pondered whether WordPress could be used to build a website similar to Fiverr or Upwork? Freelance marketplaces like Fiverr and Upwork have recently become very popular. This is primarily due to the fact that they are easy to set up and manage, don't need much work to operate, and have cheap overhead costs.
Additionally, they are prosperous because they cater to a certain market: the community of freelancers. These websites are used by freelancers all around the world to get jobs, earn money, and build their portfolios. A platform like Fiverr or Upwork works by bringing together those looking for work and those looking to get hired. Simply put, they are quite beneficial and can result in a profitable business enterprise.
However, the fundamental query is: How do you create a website like that?
Fortunately, quite quickly! With WordPress, you can create a website similar to Fiverr or Upwork without knowing any code at all!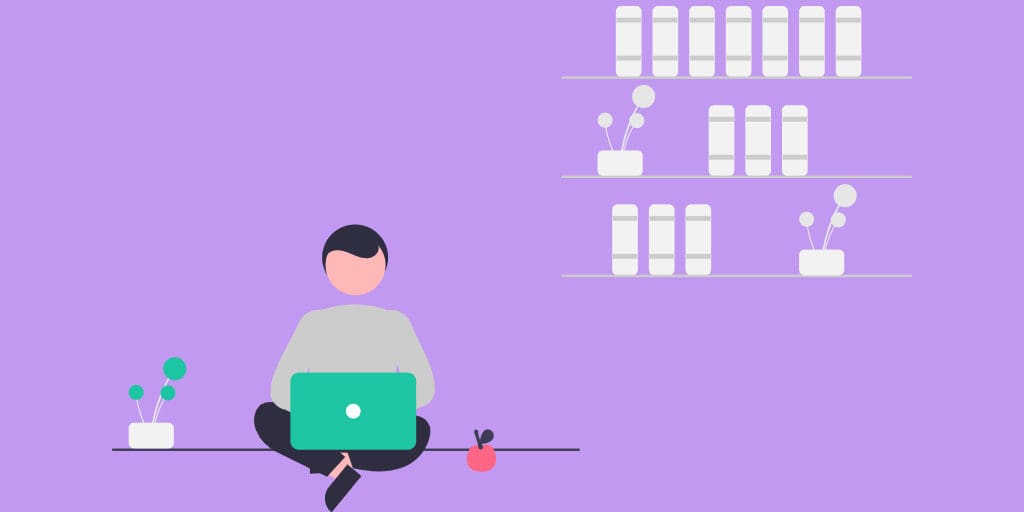 A list of everything you'll require
It would be wise to make sure you have everything you need before we lead you through the actual process so that you can create a Fiverr Clone or an Upwork Clone.
Use of the appropriate platform should be your first priority among all other considerations. We advise choosing a self-hosted WordPress.org website to make the site usable and functional. Be certain to understand the distinction between WordPress.org and WordPress.com. A freelance website would not be a good fit for WordPress.com.
Make sure you cross the following things off your list after you have the platform set up:
An appealing domain name.
A hosting account for WordPress.
An SSL certificate, which attests to the legitimacy and security of your website.
A WPFreelance-like freelance extension and theme.
A chat plugin, such as AtomChat, to stay in touch and ensure effective communication.
Now that you've taken care of these issues, it's time to focus on building a website similar to Fiverr or Upwork.
The Approach
Now let's go over the strategy! It's pretty easy, and setting it all up and getting it going won't take long at all.
Install WordPress
You must first make sure you have an SSL certificate and a domain name for your hosting account before you can begin setting up WordPress. Remember that an SSL certificate costs $70 per year, whereas a domain name is probably going to cost you around $15. Additionally, the hosting costs $8 per year. Before beginning the work of building a website, you must bear these financial constraints in mind.
Create a website a la Fiverr or Upwork
After setting up WordPress, you may proceed to give your newly created website freelance engine functionality. Your website will have the required flare and will function without a hitch if you use a freelance theme like WPFreelance. You will receive both frontend and backend features, giving you total control over how the website functions.
It will only take a few clicks to activate the theme, and then you can quickly make any adjustments needed to advance it.
The main components of this specific website should be:
Readying the escrow system (Credit number or PayPal Adaptive).
Practical Workspace
Post a premium project (urgent or featured project).
Multiple payment gateway
Multiple Languages
Permit project submissions and multiple bids.
Successful Project Matching
An original email template.
Ratings procedure.
Page builder Elementor (Free download Elementor pro).
Dispute Resolution Services (refund or release).
Effective Means of Earning Money
Fee for Setup Commission
This lengthy list of capabilities merely demonstrates how simple it is to make your website as sophisticated as Fiverr or Upwork—and all without needing any prior coding experience!
These themes and plugins will also contribute to the aesthetic appeal of your freelance platform, which is a bonus. Making a freelance website as hospitable and aesthetically pleasant as you can is crucial. The more appealing your website is, the more probable it is to draw visitors, win their trust, and persuade them to use your platform to find employment.
Install A Plugin For Communication
At the end of the day, you want to close the gap between independent contractors and potential customers, and the only way to do that is through facilitating communication between the two parties. AtomChat can assist you with that!
With AtomChat, you can add text chat, voice, and video calling to your website quickly and easily, making your freelance platform even more dynamic than you could have anticipated.
Additionally, it provides tools for collaboration, including screen-sharing and real-time translation into many languages. These features make sure that all of your users can have an honest and open chat, regardless of where they live or what language they speak.
It is possible to make sure that the hiring staff and the freelancers may have direct, succinct, and open interactions by using a powerful communication plugin like AtomChat. The plugin can also facilitate in-the-moment contract negotiations and assist in establishing clear contractual boundaries.
Your platform gains legitimacy and is made to function properly by adding a communication plugin like AtomChat.
Also Read: How to Create Your Cryptocurrency Wallet Chrome Extension Like Metamask
Implement powerful branding and content for your website
Making it your own is another thing you need to be sure of while developing your freelance website. It shouldn't have a generic appearance because there are extremely little odds that a generic website will draw in enough visitors. Utilize the options offered by WPFreelance to implement some powerful branding!
Your branding should be distinctive while yet being pertinent to the purpose. It should be carried out in a way that prioritises all parties engaged in the transaction. This is simple to accomplish by utilizing the characteristics offered by the theme, and the result is a platform that is reliable, persuasive, and effective.
Your Website: Test It
You should always test your website! A freelancing website needs to have high-quality functionality, therefore it's crucial to make sure everything is running smoothly. You risk losing consumers and hence revenue if your site has slow loading times, shoddy content, or any other technological issues. Therefore, it is essential to do regular tests and carefully verify that you have implemented the needed functionality.
Regularly manage your website
Managing the website is another frequent task that you must complete. You need to become familiar with the admin portion of your website even though your clients and visitors will only be using the front end of operations. By doing that, you can make the required adjustments and make sure that the website is functioning exactly how you want it to. You can quickly monitor everything that is happening and keep track of all website aspects thanks to the WordPress dashboard.
By going to Engine Settings > Orders, you can also view every order placed on your freelance website. It's as straightforward to view withdrawal activity; all you have to do is go to Engine Settings » Money Withdrawal tab.
General Advice to Consider
Now that the necessities are taken care of, you can put some additional safeguards in place to make sure that your new website receives the same attention and traffic as Upwork and Fiverr.
Here are a few advice items:
Increase the number of plugins you use on your site.
By concentrating on SEO and other digital marketing strategies, promote your freelance website.
Improve the speed and performance of your WordPress site.
The Last Wise Words
See how easy it is to set up and maintain your website for freelance markets and micro jobs?
It will be difficult to leave this business once you realise how profitable it can be! Keep in mind that Upwork and Fiverr both had humble beginnings.
Running a freelance marketplace won't be difficult as long as you make sure to abide by all of the key guidelines we have provided. It will be very simple and rewarding! Investment in a network that supports the freelance community makes sense given the rise of freelancing, which is engulfing us more and more each day.