Security guard services in Los Angeles are designed to provide businesses, individuals, and organizations with protection against potential threats such as theft, vandalism, and violence. These services are available in a variety of forms, including unarmed and armed guards, mobile patrols, and alarm monitoring.
Here is everything you need to know about security guard services in Los Angeles:
Types of Security Guard Services:
Unarmed Guards: these guards are trained to monitor and observe activities in a particular area and are responsible for deterring criminal activities.
Armed Guards: these guards are equipped with firearms and are trained to use them if necessary. They are typically deployed in high-risk environments, such as banks and government buildings.
Mobile Patrols: these are teams of guards who patrol designated areas in vehicles or on foot, providing a visible security presence to deter criminal activities.
Alarm Monitoring: this involves monitoring and responding to alarm signals from security systems such as CCTV cameras, motion detectors, and door alarms.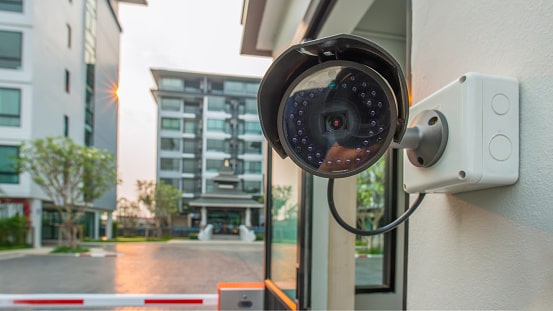 1. Licensing Requirements:
Security guard companies and individual guards in Los Angeles must be licensed by the California Bureau of Security and Investigative Services (BSIS). To obtain a license, individuals must complete a BSIS-approved training course and pass a background check. Companies must also provide proof of insurance and meet other requirements set by the BSIS.
2. Benefits of Security Guard Services:
Security guard services provide a range of benefits, including:
Protection against criminal activities

A visible security presence that deters criminal activities

Rapid response to security breaches

Assistance with emergency situations

Improved customer and employee safety and confidence
3. Cost of Security Guard Services:
The cost of security guard services in Los Angeles varies depending on the type of service required, the number of guards needed, and the length of the contract. Generally, unarmed guards are less expensive than armed guards, and mobile patrols cost more than stationary guards. A typical hourly rate for a security guard in Los Angeles ranges from $20 to $40 per hour.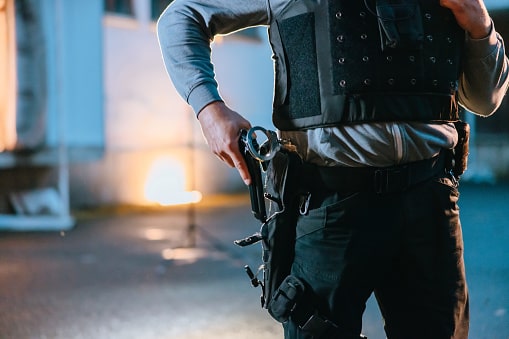 4. Choosing a Security Guard Service:
When choosing a security guard service, it is essential to consider the following factors:
Licensing and insurance requirements

Experience and training of guards

Reputation and customer reviews

Flexibility in contract terms and services offered

Availability of technology and other security solutions
Overall, it provide essential protection against potential threats and help individuals and organizations feel safe and secure.