Creative Home Addition Ideas to Increase Your Living Space
Adding space to your home is an investment that can make it more comfortable and enjoyable for your family. It can also increase the resale value of your home. A home addition is a major home improvement project that adds finished living space to an existing home.
Whether you need to create an extra bedroom or a larger bathroom, there are many ways to add additional living space to your home. These creative home addition ideas will help you get started. A home addition is a major home improvement project that adds finished living space to an existing home.
1. Garden Room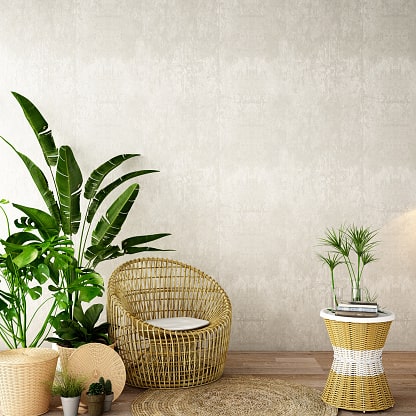 You need to expand your living space for many reasons, but one of the most common is because you have a growing family. More space means having more people over for lunch, playing games with the kids, or even sleeping in during the winter.
A garden room makes it easier to do this and is also a great way to increase your living space without the hassle and cost of building an entire house extension. It doesn't require planning permission, surveying, and construction – all of which can take months and even years!
2. Dormer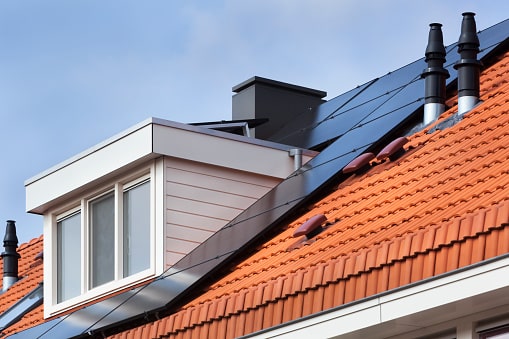 Adding a dormer to your home can increase your living space, offer extra natural light, and boost your home's value. However, it's essential to consider your budget, home style, and roof structure before deciding on a dormer addition.
There are many styles of dormers to choose from. The most common are gable dormers and shed dormers. Both look classic and add an architectural element to your home.
3. Bump-Out
Adding a bump-out can be the perfect way to increase your living space without going through a significant house addition. They can expand a kitchen or bathroom, create a home office, and even reclaim part of your garage!
A bump out is also an excellent option for those with limited budgets or who need to stick to a tight schedule. It is easier to complete a bump-out than a full home addition, which can be time-consuming and invasive to your lifestyle.
A bump-out adds only a tiny amount of square footage to the house but can significantly impact your home's overall layout and feel. They can be built in many ways, extending from two to 15 feet.
4. Living Space
It's a fact that most people love to live in a home they can call their own. However, if you've ever wanted more space without the hassle of moving your family, then creative home additions are just the ticket.
Using clever design and a bit of elbow grease, you can create some awe-inspiring spaces that won't break the bank. From a top-of-the-line kitchen to an ultra-deluxe main suite, you can add the essentials and leave the extras at the door. Whether you're looking for something big enough for the kids to play in or a sleek and stylish new living room, we have your ideas.
5. Sunroom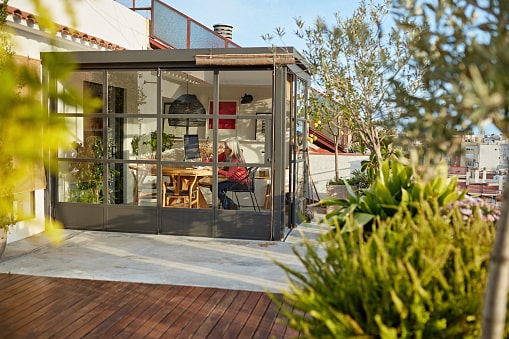 Sunrooms are a great way to add space and beauty to your whole-home renovations. They have many benefits and can increase your home's value.
A sunroom can also be a place to relax, meditate or enjoy yoga classes!
It can help reduce stress, improve your health, and increase happiness.
Whether entertaining guests, relaxing, or spending time with family and friends, sunrooms are the perfect escape from the busy outside world.
6. Home Office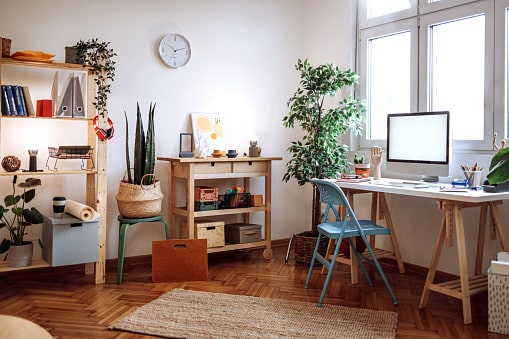 If you're looking to expand your living space without relocating, you may want to consider adding a home office. Not only can a dedicated workspace increase your productivity, but it also has several other benefits.
Having a home office can help you achieve a more balanced work-life balance, boosting your performance at work and improving your overall well-being. This is especially true if you have kids. The home office enables you to be more productive during the day and spend time with your family in the evenings or on weekends.
7. Basement
One of the best home addition ideas for increasing your living space is to have a basement. Not only is this an inexpensive way to add extra space, but it can also be used in many different ways.
A basement can be converted into a home gym, guest bedroom, or game room. It can also be rented out as an apartment to students or young couples who are looking for low-cost housing.