What is an Escape Room?
Everyone is aware that escape rooms are a popular form of entertainment. Children, adults, and the entire family can all enjoy an escape room, where a team is imprisoned inside a room and must work together to solve the puzzles and riddles within a set amount of time in order to escape. You all have played them in virtual games on your phones, tablets, and laptops, and now you will experience realism in actual situations. Many skills, including decision-making, problem-solving, team building, situation handling, etc. are now tested in escape rooms. 
Escape rooms also provide accommodations for special events like birthday parties, Halloween parties, friends' nights out, and hen and stag parties, as well as for business gatherings and team-building exercises. Escape rooms are the ideal alternative to everything you currently have available to you as a kind of entertainment. They allow you to spend your holiday doing something fun with your loved ones, family, and friends. 
Escape room puzzles are a wildly popular technique to exercise the mind and sharpen cognition. They entail figuring out puzzles and riddles to get out of a theme room in a certain amount of time. Work games, maths challenges, chess readers, chess puzzles, item searches for matching objects in a course, and then figuring out a solution are all examples of puzzles. If your entire family or just a few of you entered the escape room, it will undoubtedly aid you in growing in many ways. 
Escape room puzzles are a terrific technique to boost the cognitive ability for a long period since they also give an opportunity for working memory practice and collaborative exercises that call for communication and teamwork. 
Yet, escape rooms do more than just keep you entertained; they can help you build skills and abilities that will be useful in the future. 
The Advantages of Puzzle Solving for Cognitive Abilities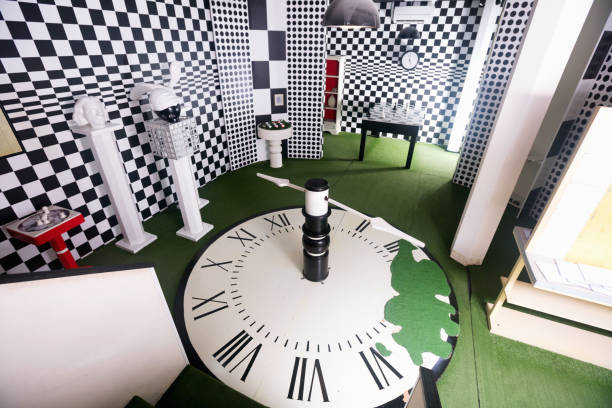 Many advantages of escape room puzzles have been demonstrated scientifically to enhance cognitive function- 
Many advantages of escape room puzzles have been demonstrated scientifically to enhance cognitive function- Escape room puzzles have a beneficial effect on cognitive function, including higher dopamine release in the brain and enhanced problem-solving and critical thinking abilities.  
Puzzles engage the brain in a way that fosters teamwork and communication amongst participants while also aiding with memory retention and creative thinking. 
Escape room puzzles are a terrific hobby for both kids and adults since they combine mental exercises, creativity, and teamwork that can have a lasting effect on cognitive abilities. 
Your cognitive abilities will improve if you follow a vegan diet high in fruits, veggies, and grains, engage in regular exercise, practice good sleep hygiene, reduce stress, and challenge your brain. When you connect with your team, you also experience social engagement, and the puzzles inside the escape room challenge your brain, so ultimately escape rooms help you to develop or improve your cognitive skills. They also offer a lot of entertainment, immerse you in a new life that is a completely different world from your stressful routine, and get you out of it. 
How escape rooms may test your mind and provide mental exercise-
Other activities frequently don't offer the same kind of mental challenge that escape rooms do. They call for a blend of creativity, critical thinking, working memory, problem-solving, and innovation. In order to complete the riddles and leave the area on time, players must think swiftly and take action. Players are inspired to think creatively and beyond the box in this extremely quick atmosphere. 
The ability to collaborate and communicate clearly also contributes to the brain's particular challenges. Not only does this encourage cognitive growth, but it also improves teamwork skills among participants. As a result, escape rooms offer a fantastic chance to stimulate the brain in novel ways. 
Youngsters and teenagers who are still developing and honing their cognitive abilities will find that escape rooms, a fantastic alternative to the usual boring routine. For those looking for answers to the given predicament, the chamber contains a variety of hints, puzzles, and riddles. Anyone who is raising children as they become older will find that this type of routine central nervous system workout will help improve academic performance. Children will benefit from these abilities throughout their life, ensuring their success.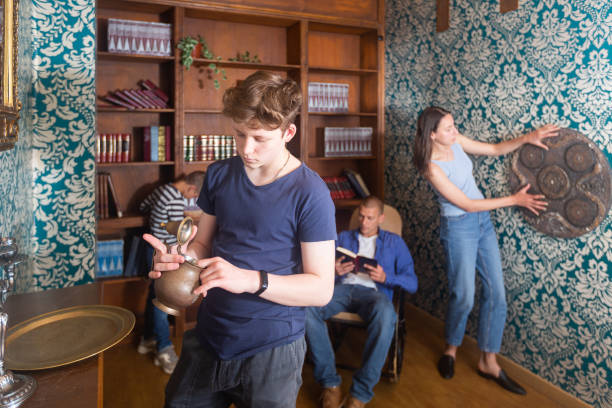 You'll exercise your cognitive abilities by using your brain in escape rooms. This will improve your ability to concentrate, remember information, and be more mindful. You'll be able to finish your responsibilities and activities as well as manage the various scenarios that arise in daily life. Exercise for the body is beneficial, but so is an exercise for the mind. Crossword puzzles, brainteasers, and other mental games are widely renowned for keeping your brain in peak condition. Yet it doesn't have to be difficult to sharpen your cognitive abilities. 
Gamification in education has become increasingly popular and is now defined as "utilizing game-based dynamics, visual appeal, and game reasoning to engage people, motivating and inspiring action, encourage students, and solve problems," with an implicit focus on its key benefits: the capacity to improve learning and foster student motivation and engagement. In fact, it is a method that suggests various dynamics relating to game components and gameplay in learning settings to pique students' interest and foster interactions so they can advance their academic, cognitive, and social skills. 
Conclusion
Escape rooms are crucial to your personal growth since they help you to grow and provide you fresh perspectives on or directions for your life. Your talents will improve and your thinking will get sharper to handle various situations. Enhancing cognitive skills is a tremendous opportunity for everyone and is another motivating aspect beyond entertainment. Cognitive skills are those that your brain employs to analyze, interpret, study, recall, explain, and pay close attention.