A Guide For HR Professionals On The Benefits Of Excel Testing In The Interview Process
Excel competency evaluations are utilized as employee selection methods more frequently and can be a crucial component of the interview process. Naturally, mastery of Microsoft Excel is vital for many positions and is closely related to workers' productivity. Excel skeptics will probably need a lot of training, costing businesses a lot of money. Additionally, suppose they continue to have difficulty with Excel even after undergoing learning. In that case, they are probably not a good fit for any position that significantly relies on Excel, which would be a major recruitment and selection mistake. Employers can, however, screen potential employees for these fundamental skills early on by using Excel testing; the benefits of Excel skills test include guaranteeing that all subsequent applicants have an adequate level of Excel proficiency.
Benefits Of Excel Tests During the Interviewing Process
Increase The Quality Of Hire.
 Finding and hiring the most suitable individuals for the position is a primary objective of the recruitment process. Utilizing online Excel exams as a tool during the interview process is one method to enhance the quality of hires. Candidates' proficiency with functions and features of Excel that are pertinent to the work can be tested using exams that can be customized to the unique requirements of the position.
HR staff can better assess each candidate's Excel proficiency by incorporating online Excel exams into the interview process. Using this data, recruiting decisions that are informed by the candidates' qualifications for the position and their skillsets may be made. From simple data entry to complex data analysis, various skills can be evaluated with online Excel exams. Candidates might be asked to demonstrate their skills in creating and formatting spreadsheets, doing calculations using formulas and functions, analyzing data using charts and graphs, and using more complex Excel tools like Sumif, pivot tables, and charts and macros.
Excel tests also indicate a candidate's problem-solving skills, time management, and attention to detail abilities. These abilities are crucial for any profession requiring Excel use, but they are particularly vital to data analysis and reporting roles. HR practitioners can use Excel tests to make fair and unbiased recruiting decisions. The identical test is administered to every applicant, guaranteeing that everyone is assessed equally. This aids in removing any potential prejudice that can result from other elements like background knowledge, professional experience, or individual traits.
Administrative Burden Reduction
Excel tests are the best tool for narrowing down prospects all at once. HR specialists and recruiting managers can quickly produce condensed shortlists by giving Excel tests to tens of thousands of applicants instead of relying on hours-long interviews or laborious CV filtering. Typically, Excel tests give HR professionals a single overall score that sums up each candidate's performance, enabling them to rank candidates according to their results. To screen out many applicants while moving the best ones on to the next round, organizations can choose to pass marks and cut scores.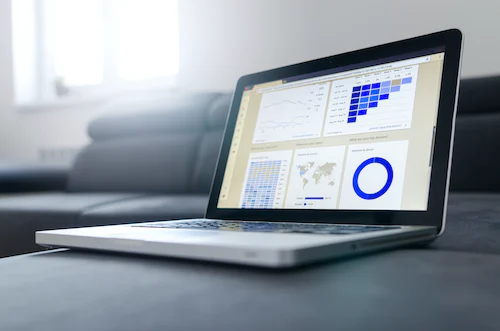 Save The Company Money
Saving money on training for future employees can be accomplished by including Excel skills tests in the interview process. This is because firms may lessen the need for extensive training by finding people with good Excel skills and ensuring they have the necessary talent to manage data-related activities.
These expenses, which might cover hiring instructors, buying instructional materials, and paying for lost productivity while staff members are through training, can be significant. Organizations may reduce money on training costs and accelerate the onboarding of new staff by choosing individuals with good Excel abilities.
Additionally, training may seem like a time-consuming procedure that diverts workers from their primary duties, which can reduce productivity. Organizations can prevent the need for prolonged training by choosing applicants with good Excel skills, which can help staff stay focused on their main responsibilities and boost overall productivity.
Utilizing Excel skills assessments can also aid in lowering employee turnover and discontent. Employees who cannot complete their tasks effectively because they lack Excel abilities may get frustrated and dissatisfied with their jobs.
This may result in turnover and the expense of finding and onboarding new personnel. Organizations may guarantee that staff is prepared to manage their tasks by choosing individuals with good Excel abilities, which can lower turnover and boost employee satisfaction.
Lastly, companies can use their L&D expenditure for other purposes by hiring personnel with great Excel abilities. For instance, by spending less on Excel training, companies may offer more instruction in resilience, social skills, dispute resolution, data security, or other topics that call for formal education. Reducing the potential cost of funding formal Excel training programs helps the business grow even more.
Easily Integrated With Other Evaluations.
Like any other online test, Excel tests may be simply integrated with other tests. Another crucial factor to consider is assessing different skills, qualities, and talents. For instance, Excel and MS Word tests are routinely combined, enabling employers to examine various software skills. Certain businesses that integrate Excel tests with cognitive capacity tests, situational reasoning tests, and behavioral assessments provide a more thorough profile of each applicant.
There are many significant advantages to this strategy. First, it significantly raises hiring quality compared to using Excel tests on their own. Tests of cognitive capacity, for instance, are the best indicators of performance, making them the perfect addition to any selection procedure. Organizations can learn more about a candidate's potential by integrating Excel tests and cognitive ability tests, which will help them make better hiring decisions. This strategy is also more equitable for the candidates since it allows them to make up for a subpar performance on a particular exam by expressing their potential in other areas through further assessments.
Conclusion:
HR professionals have to be careful to handle this process in an organized manner when employing Excel tests in this manner. Excel skills tests are a simple and affordable approach to enhance interview procedures. They offer several advantages, many of which are particularly beneficial to businesses that do not currently use any kind of online assessment.