7 Amazing Webinar Software Tools for Online Meetings and Business Development
What is the webinar meaning? The best webinar software tool is what your brand needs for exponential growth.
Since the world has entirely gone digital, you need to have the edge over other businesses vying for your customer's attention. This is where webinars come in.
What is a webinar?
Webinars, shortened from web seminars, are live video presentations, workshops, or lectures that happen in real-time. They are hosted online, usually through webinar software. They are interactive online seminars where users participate through chats, videos, or file sharing.
Webinars are a great way to build relationships or show your brand as an authority figure in your niche. You can even create a visual presentation for a webinar with a short description of your company, branding elements and contact details to make your brand more memorable. As it is known, visual content gets more attention. If you have no time and extra money to create visual details for your presentation, you can consider an online icon editor by Icons8. If you run a remote team, webinars make running in-team meetings, training, and such easy.
Furthermore, they are much easier to organize than offline seminars or lectures. You don't have to worry about booking a large space to accommodate your invites, consider airfare, or rent sound equipment for the event. You can also invite people from anywhere in the world, and if they can't make it for the live event, you can record the webinar and send them a copy later.
Webinars, therefore, are vital for businesses as they provide a host of benefits with little to no stress. So what kind of benefits can webinars offer for businesses?
5 benefits of webinars
5. You can attract affiliates with webinars
Affiliate marketing is a digital marketing strategy that helps businesses attain a broader reach of audience hence putting their businesses out there and gaining a reputation. The importance of affiliate marketing to businesses cannot be expressed enough.
Here, affiliates are looking for something that would convert and give their customers value. So if your webinar campaign is proven-to-convert and delivers high value, you'd attract affiliates who would, in turn, send traffic to your webinars. It's a win-win situation.
4. With the webinar, you can invite guests who will, in turn, come with their audience and further set your credibility in stone
When you invite commonly lauded experts of your niche to your webinars, you expose your business to their audience. This is an excellent way to expose your business to a new set of audiences and generate new leads. You can convert to loyal customers.
And with inviting an industry expert to your webinars comes credibility to your business because surely your brand must be credible for the person to associate with it.
3. You can reach hundreds of people from all over the world with the webinar
With webinars, you can converse with hundreds of people from anywhere in the world right through your computer screen. The best part? You don't have to leave the comfort of your work area or computer stand.
2. Webinars help generate new leads
Leads are the fertilizers businesses need to grow. Without enough leads, companies will struggle to grow and eventually fold up. Webinars create opportunities to generate new leads and convert to new customers if done well.
People submit things like their names, email, and some other information when registering for an upcoming webinar event. Their registering shows their interest in whatever you're teaching. Now it's up to you to convert them into customers.
There are several ways to promote a webinar and drive traffic to register; some forms are: running paid advertisements, getting affiliates to encourage, to name a few.
1. Webinar gives your business an edge
If done right, you can deliver tremendous value, thereby keeping your audience engaged for hours. Webinars offer the opportunity for you to discuss real-time with your customers, get insights about your products from them, and they can ask questions and get real-time feedback.
Now that you know what webinars are and their benefits, you should know that selecting the best webinar software is just as important as planning the event itself. Webinar software can either make or break your business strategy as it has you in a bad mood for days.
To avoid situations like that, I've combed through webinar software and have vetted these 7 as the best based on their overall features, so without further ado:
7 Best webinar software available for digital marketing and holding meetings
7. Gotowebinar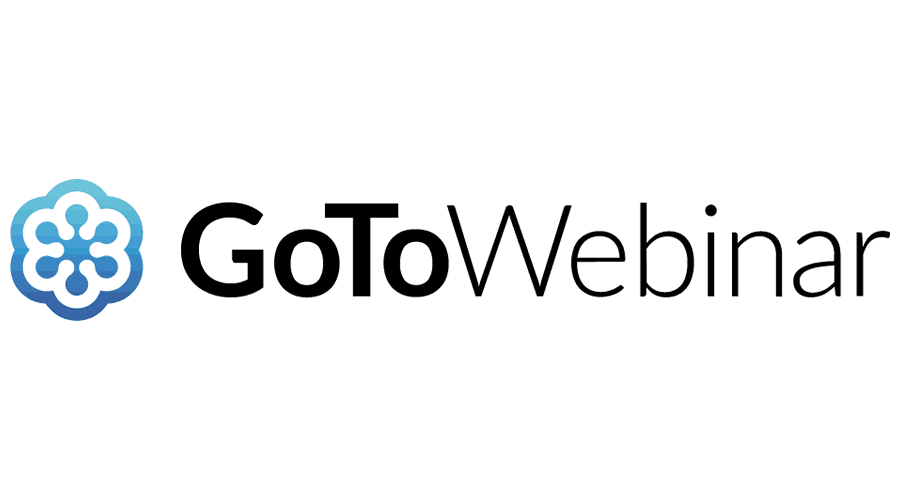 Gotowebinar is a professional webinar software tool that helps businesses engage with clients and generate new leads through online conferences.
Some features of Gotowebinar
It features a personalized survey, custom email invitations, confirmations, and reminders with predefined templates for the participants.
Gotowebinar boasts of a state-of-the-art HD video and crystal clear audio recording. That way, you're sure of a good audio and video playback.
It possesses nifty analytical tools for the account holder to help manage leads and track engagement and webinar performance.
There's an easy-to-use recording feature for your audience who missed the event.
Pricing:
Gotowebinar offers a 7-day free trial, after which you can select between 5 different plans depending on your budget.
At the time of this post, Gotowebinar's pricing plan goes as:
Lite:$49 per month with a limit of 250 participants.
Standard:$99 per month with a limit of 500 participants.
Pro: $199 per month with a limit of 1000 participants.
Plus: $399 per month with a limit of 3000 participants
6. Webinar Ninja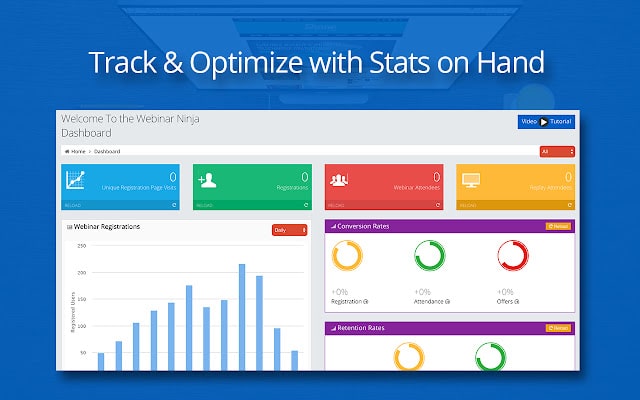 Webinar Ninja is a marketing software tool with many templates, live workshops, and helpful guides to help manage clients and grow your business.
Some features of Webinar Ninja
Built-in email function to send reminders, automatic notifications, thank-yous, and follow-ups. The best part? Little to no stress is involved.
High-grade analytics shows you who clicked, attended, purchased, and more.
Create a stage for your audience during the webinar for utmost engagement. That way, they can participate and learn actively.
Pricing:
Free version: Up to 20 minutes per webinar, 1 guest presenter and other
Pro version at $99: Up to 4 hours per webinar, 4 guest presenter
Business version at $199: Up to 8 hours per webinar, 10 guest presenter
5. WebinarJam
WebinarJam is the go-to webinar software tool when hosting a webinar to sell a product. It has all the bells and whistles needed to convert sales at a reasonable price.
It works smoothly on any browser, OS, or device, so you're sure there'll be no glitches, especially when paired with a fast internet service provider.
Some features of WebinairJam
It has interesting CTA features like pop-ups and countdowns encourage customers to make decisions. Sometimes your customers need a little push in the right direction
You can stream directly to YouTube. This increases your reach massively.
Live chat in the webinar, which personalizes the experience. It keeps your audience engaged and makes them feel among others.
Split-test two designs to track which brings more traffic to your event in real-time. From this you can tell which did its job best.
Pricing:
At the time of the blog post, WebinarJam provides a 30-day risk-free money-back guarantee offer.
Starter: $39/month, billed annually.
Basic: $79/month, billed annually
Professional: $229/month billed annually
Enterprise: $379/month, billed annually
4. Zoho Meeting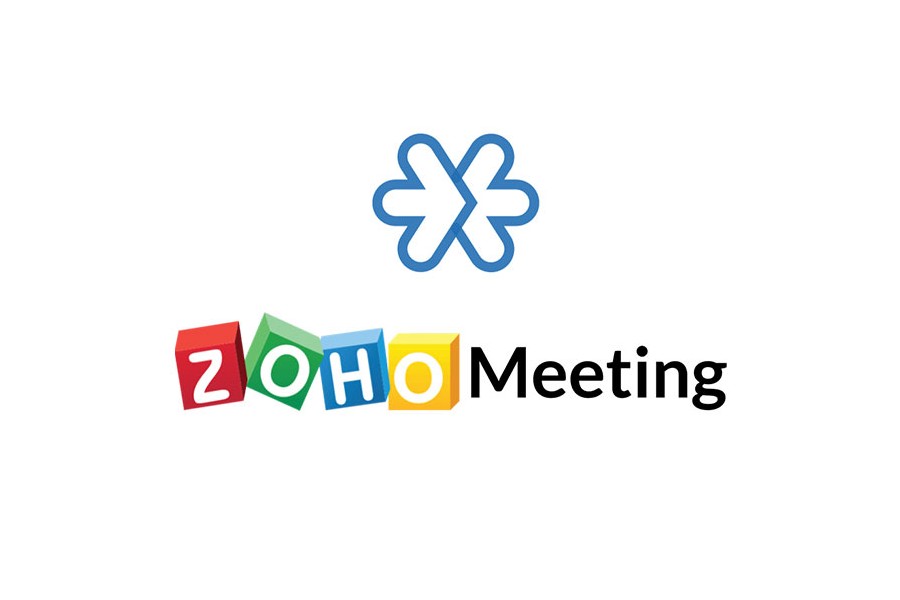 Zoho Meeting is a 2-in-1 online marketing solution offering video conferencing and webinar software.
Some features of the Zoho Meeting
100% browser dependable. It runs seamlessly on your browser without the need to download anything.
Another of Zoho Meeting features is the virtual backgrounds. This way you can work from anywhere globally, including your toilet (not advisable).
Moreso, it posseses nifty online conferencing features like the Raise Hand feature to get the presenter's attention, screen sharing, live chat, etc.
Pricing
Zoho Meeting provides a 14-day free trial.
Meeting: $3/month, billed annually.
Webinar: $16/month, billed annually.
3. Livestorm
Livestorm makes an impressive alternative to Demio.
Some features of Livestorm
Provides automated webinars you can schedule to replay at certain times during the day.
Offers in-depth resources on creating webinars. So, not only does it help grow your company, it teaches you the best way to go about it.
With easy-to-access, instant meetings, Livestorm is designed to be the go-to-meeting software for companies.
Pricing:
Basic: Free, up to 10 live attendees
Premium: $99/month, 100 live attendees
Enterprise: Personalized quote based on your requirements
2. Demio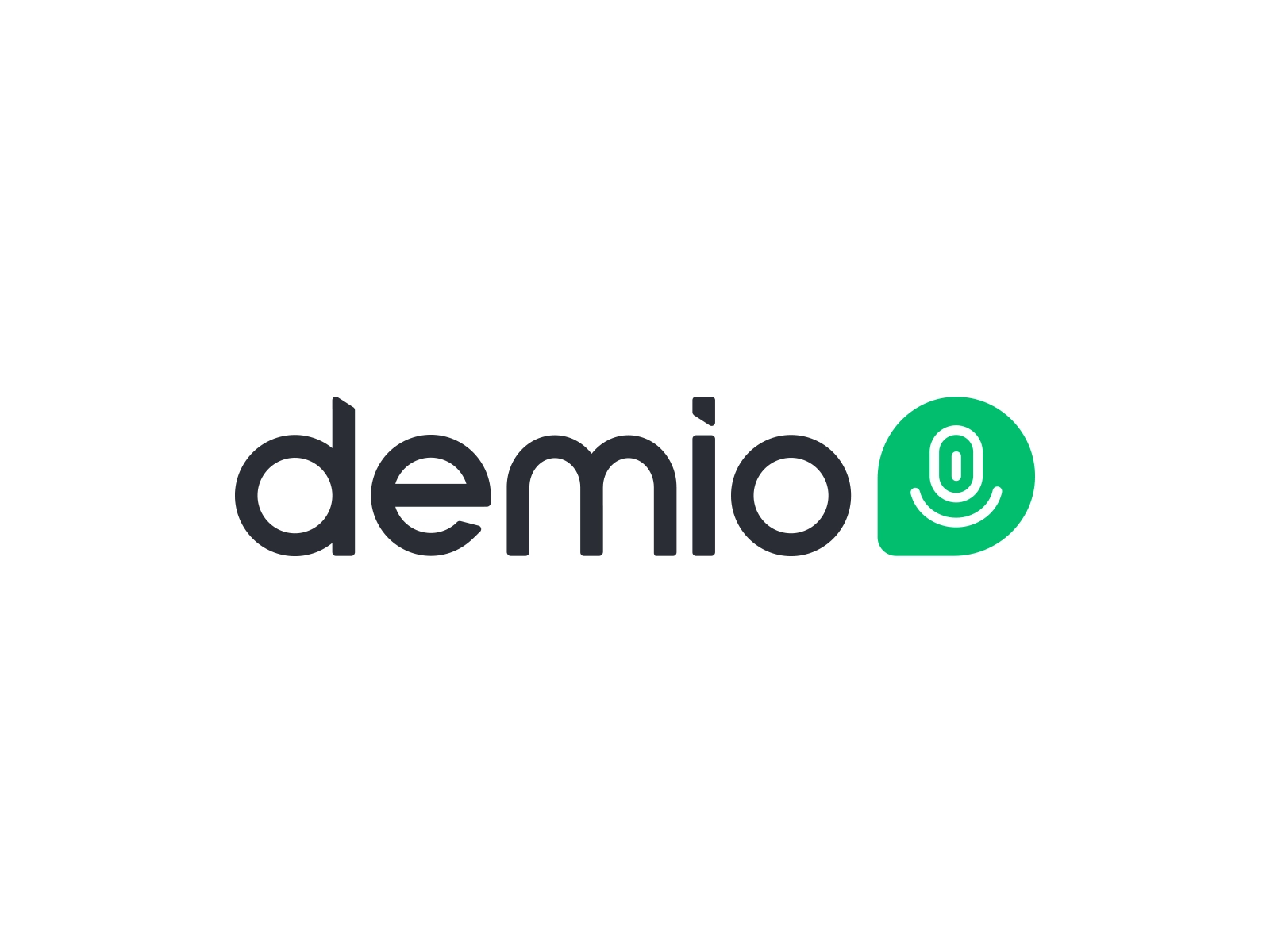 Demio offers a sleek and modern interface that is visually appealing and user-friendly. What sets Demio apart from other webinar software is its ability to host live and automated on-demand webinars.
Demio has numerous impressive features that make it a top choice for businesses. Here are some of its key features:
Brand Consistency: Demio allows you to customize the logo and registration page to match your brand's identity seamlessly.
Interactive Features: It provides features like CTA buttons, live document handouts, and Q&A sessions to engage your audience effectively.
Easy Setup: Demio is simple to set up and doesn't require any additional software. It is compatible with all browsers and devices, including the latest Xiaomi 12 series.
Pricing Options for Demio:
14-day free trial
Starter Plan: $34/month (billed annually)
Growth Plan: $69/month (billed annually)
Premium Plan: Custom pricing available (billed annually)
Riverside: Powerful Video Recording Software for Webinars
Riverside focuses on delivering exceptional video and audio quality for your webinars, ensuring a captivating experience for your attendees.
Key Features of Riverside:
High-Quality Recordings: Regardless of your internet connection, Riverside records your webinar in 4k video quality, guaranteeing excellent visual clarity.
Automated Transcripts: Riverside automatically generates a transcript of your webinar recording, making it easier to access and repurpose your content.
Live Streaming Options: Riverside enables you to live-stream your webinar to major social media platforms such as YouTube, Twitter, Facebook, Twitch, and LinkedIn.
Pricing Options for Riverside:
Basic Plan: $7.5/month
Standard Plan: $15/month
Pro Plan: $24/month
Enterprise Plan: Custom pricing available
In addition to these top choices, there are a few honorable mentions that also offer excellent webinar software:
EverWebinar
GetResponse
ClickMeeting
These webinar software options provide a range of features to suit different business needs, ensuring successful online meetings and engaging presentations.
Conclusion
In conclusion, both Demio and Riverside stand out as top choices for webinar software, each offering unique features to enhance your online meetings and presentations.
Demio provides a sleek and user-friendly interface, allowing you to host both live and automated webinars effortlessly. Its customizable branding options and interactive features make it an excellent choice for maintaining brand consistency and engaging with your audience. With compatibility across all browsers and devices, including the latest Xiaomi 12 series, Demio ensures a seamless experience for both hosts and attendees.
On the other hand, Riverside focuses on delivering exceptional video and audio quality. Its 4k video recording capability guarantees stunning visuals, regardless of your internet connection. The automated transcription feature and live streaming options to major social media platforms provide additional value for repurposing your content and reaching a wider audience.
When it comes to pricing, both Demio and Riverside offer various plans to cater to different business needs and budgets. Demio offers a 14-day free trial and flexible monthly billing options, while Riverside provides affordable plans starting at $7.5/month.
In addition to these top choices, honorable mentions like EverWebinar, GetResponse, and ClickMeeting also offer reliable webinar software options with their own unique features.
Ultimately, the best webinar software for you depends on your specific requirements and preferences. Whether you prioritize user-friendly interfaces, brand customization, video quality, or live streaming capabilities, these software options provide a range of features to ensure successful online meetings and engaging presentations.